Sport Leadership Program (M.S.)
Program Overview

Become a sport management all-star by learning from the industry's best practitioners.

100% online, on your schedule

We believe that learning leads to personal growth, and relationship building helps blaze a successful trail to dynamic opportunities in the sport industry. With a focus on sport management and administration; and current trends in the sport industry, you'll gain a solid foundation to pursue careers at schools, colleges, and universities; non-profit organizations and businesses; sport fitness and wellness facilities; recreation department and state parks; and sport governing bodies.

Our expert faculty and advisory board include leaders from MLB, NBA, NHL, NCAA, secondary and higher education, the Olympics, recognized sports foundations, and more.

39-credit program perfect for working professionals

Flexible four- to six-week courses

Networking opportunities

Personal advising and

Job placement support: 95% of our graduates scored a job in the sports industry

Affordable tuition

No GRE required

Become a leader in sports and recreation.

Curriculum

Admissions Requirements

All candidates must apply online at: www.endicott.edu/Van-Loan/Van-Loan-Admissions

Applicants should submit the following to Van Loan School Admissions, Endicott College, 376 Hale Street, Beverly, MA 01915

Non-refundable $50.00 application fee (check made payable to Endicott College, cash or online) Application fee waived for veteran and military students;
Two letters of recommendation (one academic reference and one professional reference);
Official transcripts of all post-secondary academic work sent directly from the institution(s) including confirmation of undergraduate degree, date confirmed, and any other graduate work;
Essay of 250-500 words on career goals and motivation for graduate study;
Test of English as a Foreign Language (TOEFL) for all students whose native language is not English; minimum score of 550 (paper-based) or 79 (iBT) is required. The institutional code for Endicott College is 3369. Endicott also accepts an IELTS score of 6.0 or better;
Interview with the program director
All admissions requirements must be satisfied in order to be formally accepted in a degree program. Students must be formally admitted to a program before the completion of six Endicott credits.

International Applicants for Graduate Admission
Endicott College welcomes and encourages applicants from around the world. International applicants are required to hold a college or university degree equivalent to a four-year American baccalaureate degree. Educational documents in a foreign language are required to be translated into English. All transcripts and translations of transcripts must be official originals and must show courses completed, grades received, grading scale, duration of study, degree or diploma received, and the date conferred. Endicott College reserves the right to request verification of the credentials by an external agency.

International applicants must submit current TOEFL scores when their native language is not English or when their baccalaureate transcript is not from an institution where English is the language of instruction. Once students have been admitted as degree candidates, Endicott College will send detailed instructions about the process for acquiring an Endicott-sponsored student visa.

Program of Study

Learning Outcomes

Upon completion of this program, students will:

Investigate the interrelationship between sport, culture, and society through a sport leader's 
Interpret and analyze the role and responsibilities of human resources, finance, governance, compliance, risk management, operations, technology, and the management, planning, organization, and administration in the sport industry
Distinguish between key aspects of various careers within the sport industry and how an effective leader approaches decision making in these dynamic environments
Identify and evaluate career options in the sport industry, formulate transferable skills, construct a job search strategy, resume, LinkedIn profile and cover letter. 

Required Curriculum

SLD 501 - Contemporary Issues in Sport

SLD 505 - Strategic Management and Leadership in Athletic Administration

SLD 507 - Preparing for a Career in Sport

SLD 511 - Sport Marketing and Media

SLD 560 - Financial Resources Management

SLD 521 - Sport Law and Risk Management

SLD 580 - Facilities Planning in Sport

SLD 586 - Event Planning and Programming

SLD 571 - The Impact of Technology in Sport

SLD 599 - Comprehensive Seminar in Athletic Administration

OR

SLD 588A - Sport Management Practicum

Required Electives

SLD Elective #1 - 3 cr. 
SLD Elective #2 - 3 cr. 
SLD Elective #3 - 3 cr. 

Total Degree Requirements - 39 credits

View academic catalog and learning outcomes

Internships and Careers

A master's degree in sport leadership from Endicott College is your ticket to a rewarding career. We are dedicated to our students' success and help them find exciting internships or job opportunities.

Sport Leadership students and alumni work in a variety of sport-related industries such as:

Anglo-American School of Moscow

Burlington, Mass. Parks & Recreation

Cambridge, Mass. Public Schools

Edge Sports Group/ESG Associates

Endicott College

Good Sports, Inc.

International School of Beijing

Johns Hopkins University

Learfield Sports

Peloton

Premier Hoops

Massachusetts Department of Youth Services

National Football League (NFL)

National Collegiate Athletic Association (NCAA)

New Hampshire Fisher Cats (MiLB Double-A Affiliate)

St. John's Prep, Beverly, Mass.

University of New Hampshire
With our affordable and accelerated graduate program, you'll become a skilled leader in the sports industry sooner than you think.
$19,800
Affordable Tuition
We offer incredible value despite a lower tuition than our competitors. Compare us to other programs and see for yourself.
Our program is designed for working professionals and athletes. Classes are online—on your schedule.
12-18
Months to Completion
In less than two years, you'll be qualified to secure a leadership position in the sports industry.
"When I entered the graduate sport management program at Endicott College, I quickly realized that I had made the right decision with the connections and educational program that Endicott offers. The faculty have a great deal of real-world experiences and the networking opportunities are endless. The classes are hands-on with real-life situations and assignments that will benefit me in my daily work."
JJ Alberts, '17
General Manager, Providence Friars Sports Properties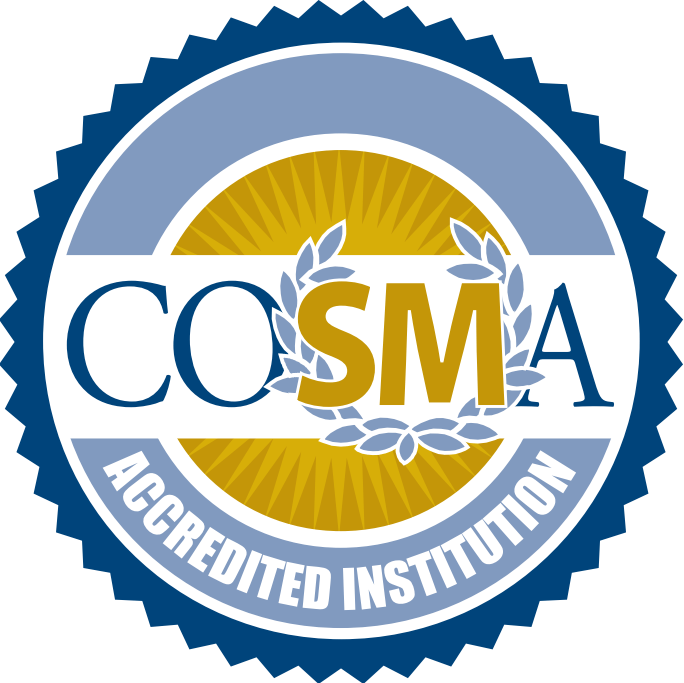 Accreditations
The Commission on Sport Management Accreditation (COSMA) is a specialized accrediting body whose purpose is to promote and recognize excellence in sport management education worldwide in colleges and universities at the baccalaureate and graduate levels.
The following degree programs at Endicott College have received specialized accreditation through the Commission on Sport Management Accreditation located in Fort Collins, Colo.:
Bachelor of Science in Sport Management
Master of Education in Athletic Administration
Contact Us
Anthony D'Onofrio
Director of Graduate Sport Leadership
978-998-7791
Thomas Hurley
Assistant Director of Graduate Sport Leadership
978-232-2599