Athletic Administration Program (M.Ed.)
Program Overview

Pursue an advanced degree program to open doors to careers in the business of athletics - from education and business to nonprofits and government agencies.

This Master of Education in Athletic Administration program is based on the belief that learning leads to change, and individuals with the ability to learn and evolve continuously will be successful as leaders or managers in the dynamic environment of the sport industry. In addition to the focused study of athletic administration at the secondary, college, recreational, and global levels, the curriculum provides an in-depth look at the diverse and expanding practice of sport administration in an international context. Besides completing the core courses, the program allows you to select your own specialization track according to your interests and career goals.

The 39-credit program addresses the knowledge and skills in the philosophies of sport, as well as all aspects of athletic administration. Please note this is a non-licensure program.

Curriculum

Program of Study

Learning Outcomes

Upon completion of this program, students will:

Investigate the interrelationship between sport, culture, and society through an athletic administrator's lens
Interpret and analyze the role and responsibilities of human resources, finance, governance, compliance, risk management, operations, technology, and the management, planning, organization, and administration of interscholastic and intercollegiate competition; and recreational athletics.
Distinguish between key aspects of various athletic administration settings and how an effective manager approaches decision making in these dynamic environments
Examine the history, philosophy and structure of the Olympic movement as both an origin and a product of the history of sport and human condition 
Examine the psychological factors that are most critical to athletic performances(s)

Required Curriculum

MAA 501 - Contemporary Issues in Sport

MAA 505 - Strategic Management and Leadership in Athletic Administration

MAA 511 - Sport Management in Media

MAA 560 - Financial Resources Management

MAA 521 - Sport Law and Risk Management

MAA 580 - Facilities Planning in Sport

MAA 586 - Event Planning and Programming

MAA 571 - The Impact of Technology in Sport

MAA 507 - Preparing for a Career in Sport

MAA 599 - Comprehensive Seminar in Athletic Administration

OR

MAA 588A - Sport Management Practicum

Collegiate Level Concentration

MAA 530C - Advanced Topics in College Level Athletic Administration

MAA 540 - NCAA Compliance

MAA 545 - Psychological Factors Affecting Student-Athlete Performances

Secondary School and Recreation Concentration

MAA 530S - Advanced Topics In Secondary School Athlete Administration

MAA 543 - History and Philosophy of Recreation and Leisure

MAA 547 - Psychological Factors Affecting Group Behavior

Global Sport Management Concentration

MAA 530G - Advanced Topics In Global Sport Management

MAA 542 - Structure and Function of the Olympic Games

MAA 548 - Psychological Factors Affecting Elite Training and Performance

General Athletic Administration Concentration

Elective #1 - 3 cr.
Elective #2 - 3 cr.
Elective #3 - 3 cr.

Total Degree Requirements - 39 credits

View academic catalog and learning outcomes

Internships and Careers

An education from the Van Loan School of Graduate and Professional Studies at Endicott College means you'll have access to premiere career resources—long after you graduate.

Whether you're finishing your undergraduate study, adding new credentials, or working toward a new career path, you'll find resources through our Internship and Career Center to help you get where you want to go. From career advising to resume support, we're here to prepare you for your next step.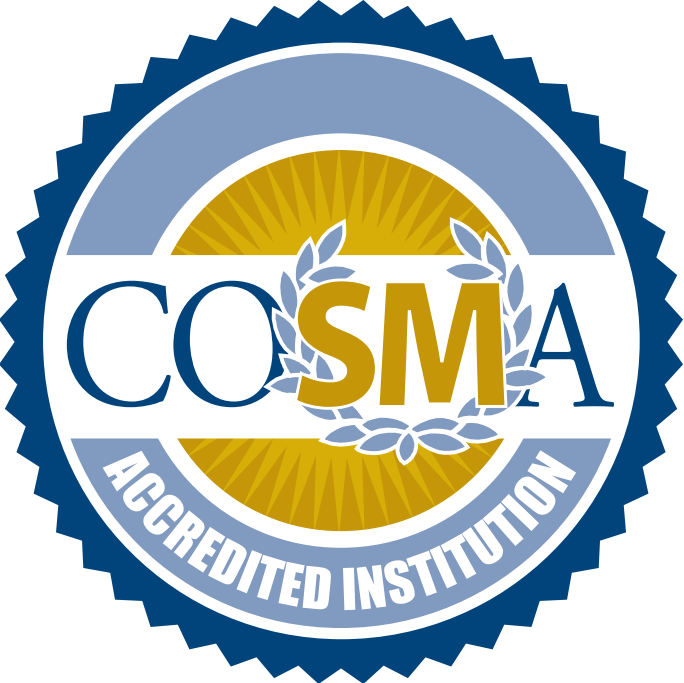 Accreditations
The Commission on Sport Management Accreditation (COSMA) is a specialized accrediting body whose purpose is to promote and recognize excellence in sport management education worldwide in colleges and universities at the baccalaureate and graduate levels.
The following degree programs at Endicott College have received specialized accreditation through the Commission on Sport Management Accreditation located in Arlington, Virginia:
Bachelor of Science in Sport Management
Master of Education in Athletic Administration
Contact Us
Anthony D'Onofrio
Associate Director, Graduate Athletic Administration
978-998-7791