Athletic Administration Program (M.Ed.)
Program Overview

Pursue a graduate-level sports management degree that opens doors to careers in education, business, nonprofits, and government agencies.

100% Online, on your schedule

This program is based on the belief that learning leads to personal growth, and relationship building helps blaze a successful trail to dynamic opportunities in the sport industry. The focused study of sports management/administration and its current trends gives students a solid foundation to pursue careers within educational institutions* (secondary schools, colleges and universities); non-profit organizations and businesses that offer sport fitness and wellness services; government agencies (recreation and state parks); and sport governing bodies.

39-credit program perfect for working professionals

Convenient six-week courses

Expert faculty and advisory board representing MLB, NBA, NHL, NCAA, higher education, and more

Networking opportunities

Personal advising and job placement support

Affordable tuition

No GRE required

Become a leader in sports and recreation.

*Please note this is a non-licensure program.

Curriculum

Program of Study

Learning Outcomes

Upon completion of this program, students will:

Investigate the interrelationship between sport, culture, and society through an athletic administrator's lens
Interpret and analyze the role and responsibilities of human resources, finance, governance, compliance, risk management, operations, technology, and the management, planning, organization, and administration of interscholastic and intercollegiate competition; and recreational athletics.
Distinguish between key aspects of various athletic administration settings and how an effective manager approaches decision making in these dynamic environments
Identify and evaluate career options in athletic administration, formulate transferable skills, construct a job search strategy, resume, LinkedIn profile and cover letter. 

Required Curriculum

MAA 501 - Contemporary Issues in Sport

MAA 505 - Strategic Management and Leadership in Athletic Administration

MAA 507 - Preparing for a Career in Sport

MAA 511 - Sport Management in Media

MAA 560 - Financial Resources Management

MAA 521 - Sport Law and Risk Management

MAA 580 - Facilities Planning in Sport

MAA 586 - Event Planning and Programming

MAA 571 - The Impact of Technology in Sport

MAA 599 - Comprehensive Seminar in Athletic Administration

OR

MAA 588A - Sport Management Practicum

Required Electives

MAA Elective #1 - 3 cr. 
MAA Elective #2 - 3 cr. 
MAA Elective #3 - 3 cr. 

Total Degree Requirements - 39 credits

View academic catalog and learning outcomes

Internships and Careers

An education from the Van Loan School of Graduate and Professional Studies at Endicott College means you'll have access to premiere career resources—long after you graduate.

Whether you're finishing your undergraduate study, adding new credentials, or working toward a new career path, you'll find resources through our Internship and Career Center to help you get where you want to go. From career advising to resume support, we're here to prepare you for your next step.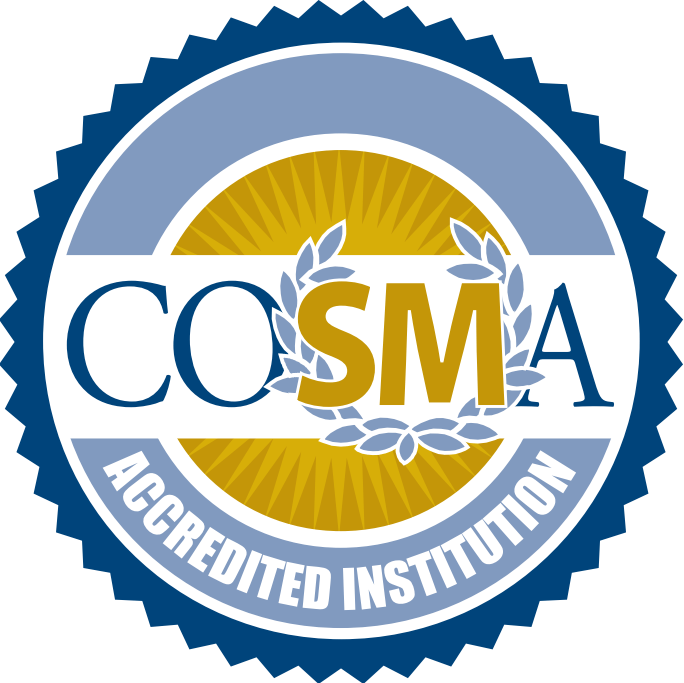 Accreditations
The Commission on Sport Management Accreditation (COSMA) is a specialized accrediting body whose purpose is to promote and recognize excellence in sport management education worldwide in colleges and universities at the baccalaureate and graduate levels.
The following degree programs at Endicott College have received specialized accreditation through the Commission on Sport Management Accreditation located in Arlington, Virginia:
Bachelor of Science in Sport Management
Master of Education in Athletic Administration
Contact Us
Anthony D'Onofrio
Director of M.Ed. in Athletic Administration
978-998-7791