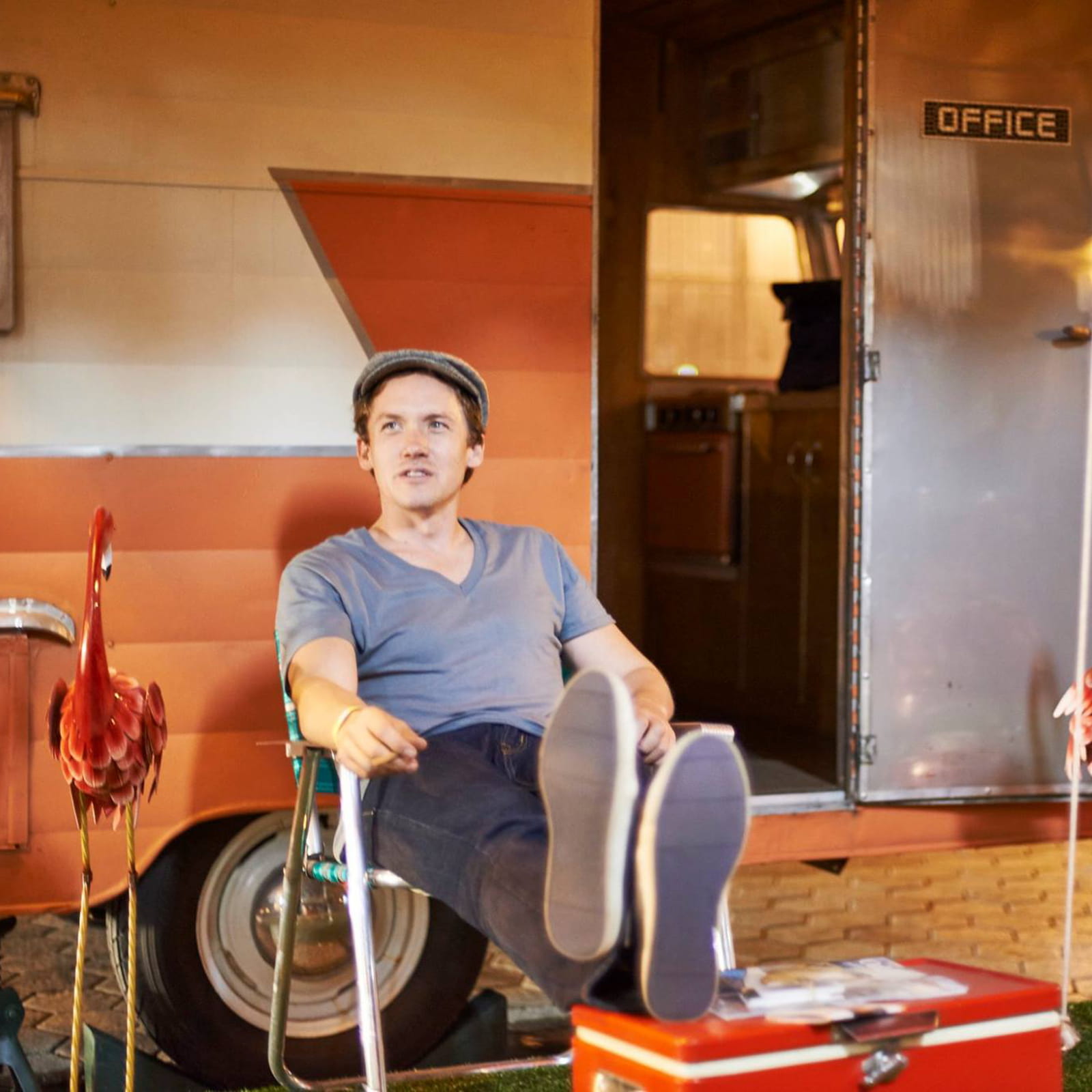 Using MBA to Help Artists with Business Advice
When Lucas Spivey first discovered his 1957 Shasta camper in The Dalles, Ore., it was full of beehives and littered with bullet holes. But, the former Van Loan School at Endicott College graduate student utilized his years of creative experience and his Master of Business Administration in Finance (M'14) to create, what is now known as, the Mobile Incubator.
"The MBA program was so good," Spivey said. "I recommend it to everybody I talk to, and I especially recommend it to artists. And the reason I do that is a lot of the MBA programs that I looked at were very conceptual and very theory based. I didn't want that. I wanted things that I could put into practice immediately."
As Spivey demonstrates, there are endless possibilities with an MBA, and the Endicott program was the perfect complement to his Bachelor of Fine Arts from the University of Washington.
After doing freelance work with artists and galleries, he made the switch to higher education and was the gallery manager at Montserrat College of Art. He then opened his own art gallery in Beverly, Mass., before turning his full-time professional focus to his consulting business, Services Invisible, and going back to school at Endicott.
He spent most of this past summer and fall traveling with the Mobile Incubator around Boston at the Boston Center for the Arts and Zone 3, a Harvard University initiative in Allston.
"I realized that it really should be a work of public art, because it made everyone so happy," Spivey said. "People wanted to take selfies, and people wanted to know how it was made. So I decided it should tour as a work of public art, and I would open the door as a public art piece, and people could come in and get business advice."
As of the beginning of November 2017, the Mobile Incubator was up to roughly 19,000 miles as Spivey's 1973 Canadian ambulance towed it toward Florida for the Art in Odd Places festival in Orlando, Ringling College in Sarasota, and Art Basel in Miami.
Photo provided by Lucas Spivey via Jason Fronczek