High-quality, flexible, undergraduate degree programs through the Endicott College Van Loan School of Professional Studies designed for busy people like you.
Finish your degree or get started on the one you've always wanted. Here you'll find a community of students, advisors, and faculty who truly want you to succeed.
Our accelerated undergraduate programs are made for motivated, busy people like you—full-time professionals, career-changers, those raising families, caring for aging parents, active military and veterans, immigrants, and first-generation college students. We offer: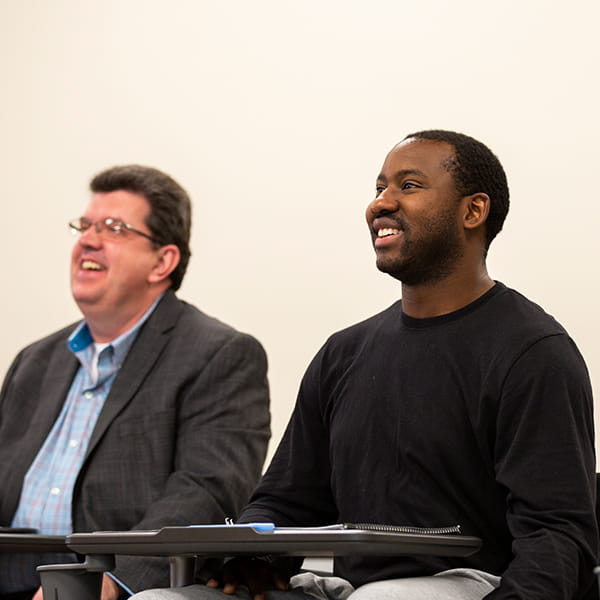 Affordable tuition and scholarships
Dedicated staff and personal advising
Opportunities to turn your work & life learning into college credit through Prior Learning Assessment
Career services and job placement support
Engaged professors offering dynamic learning environments
Carefully crafted curriculum with a strong foundation in the liberal arts
Opportunities for critical thinking and professional development
Bilingual support (Boston location)
"Endicott is a great place to go, it really feels like a family and I would recommend it to anyone. Just talk to someone, they will make you feel more valued immediately and ready to go back to school." —Jessica Bean A '18 '20
Explore our associate and bachelor's degree programs, and read our student success stories and featured articles in the most recent edition of Soundings Magazine.