The Van Loan School is committed to helping you complete your degree in a way that is affordable, convenient, and professional.
Expect a rich, enjoyable experience from online learning
Our learning platform and advanced teaching techniques create an enjoyable, rich online experience. Professors lead engaging discussions, and may ask students to view documentaries, lectures, and online assets from various sources to help create a well-rounded online learning program. Similar to on-site classes, our online classes offer variety, support, and multiple ways to stay in touch with faculty and classmates. Online learning will also improve your technology skills, something that is applicable to work and life.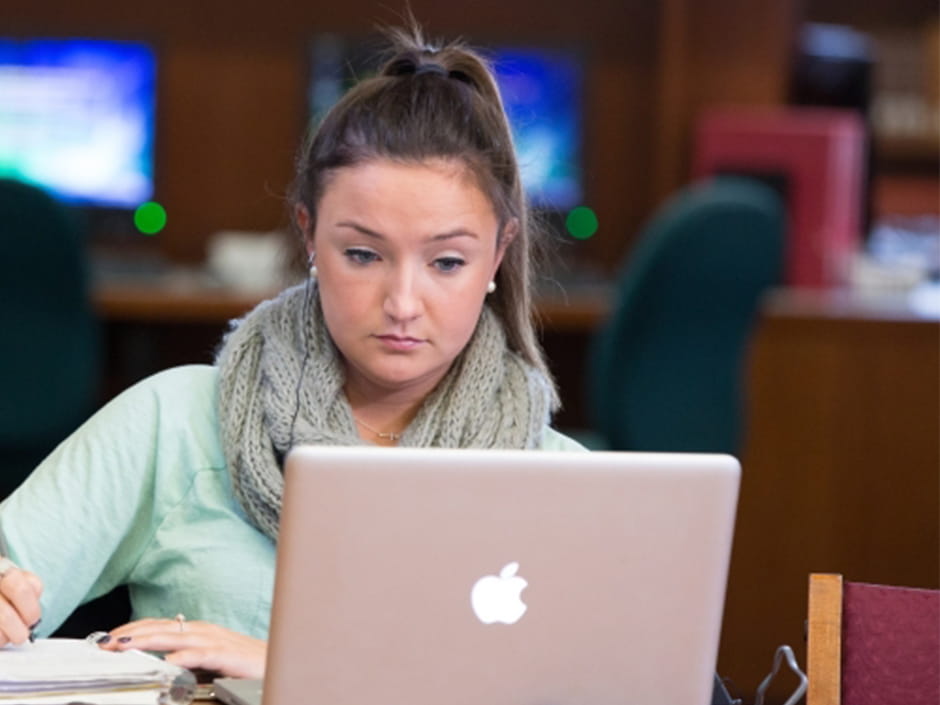 Choose from many online options, undergraduate to graduate
All of the Van Loan School's undergraduate programs and many of our graduate programs give you the option to take programs that are 100 percent online. Blended options, which offer courses that are taught partially online and on-site are also available. Search for certificate, associate, bachelor, master's, and doctoral online degree programs:
Support services for online students
All online learners have the same access to services including tutoring, The Writing Center, and Disability Services as on-site students. Halle Library staff are available by phone in the evening and on weekends. You will also receive personal attention from your Academic Advisor. Technical support is available 24 hours a day for all online classes. Call, text, or send an email and get the technical help you need to succeed.