The Endicott College Van Loan School of Professional Studies' accelerated bachelor's programs offer classes in seven, eight, and 15-week sessions to make it easier to balance school, work, and life. Typically, students take one class at a time so they can focus on integrating their learning into their professional lives. Professors take a learner-centered approach to teaching that puts your experiences and interests at the center of the classroom.
The program offers part-time study for working professionals in the evening and/or online. Online courses are asynchronous, and students normally participate at their convenience. Experience the welcoming community of the Van Loan School, where everyone is ready to help you succeed.

Note: As part of a College-wide program realignment, the RN to BSN offering is now under the School of Nursing at Endicott.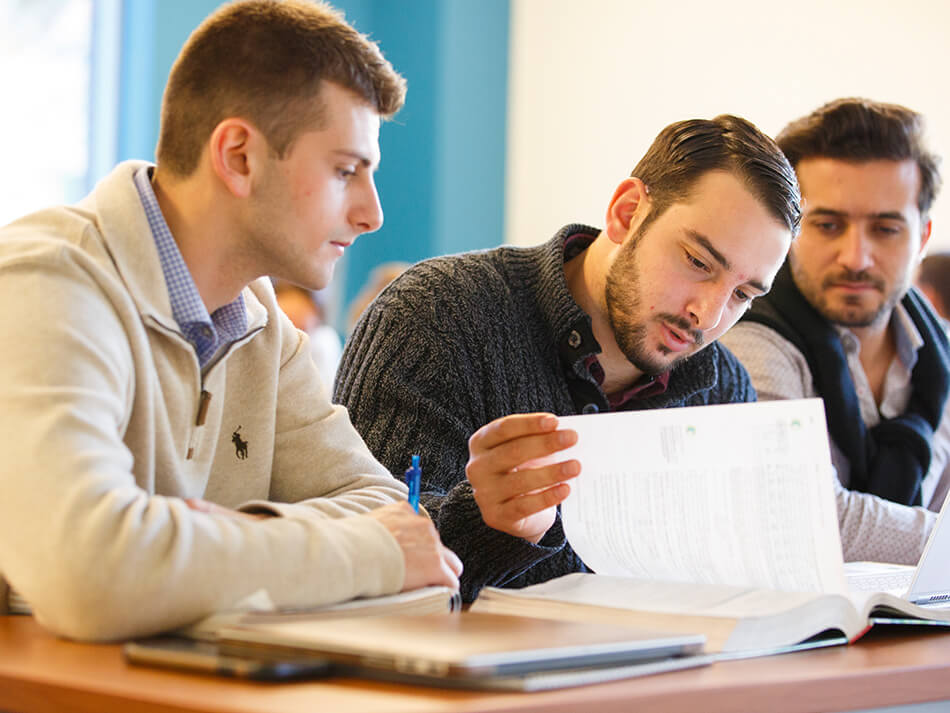 Accelerated Bachelor's Degree Programs
Credits for Prior Experience
The Van Loan School offers adult learners the opportunity to accelerate their bachelor's degree completion through an assessment of learning gained through documentable work and life experience. In a structured class, students are guided through a portfolio process to petition for a maximum of 30 credits.