The Veterans Club is a place to connect with those who have served, are currently serving, or are related to those who have served in the military. Our club is service-oriented and seeks to give back to Endicott and the surrounding North Shore community. This diverse group of students serves as an advocacy group for the military students in their education and career pursuits.
The Endicott College Veterans Club is a chapter of the Student Veterans of America, which represents more than 540,000 veterans in higher education across the country. This organization helps veterans become engaged with college life by providing resources, support, and advocacy through a vast network of peers who have been in their situation and are eager help them succeed. There is an annual conference, peer mentorship program, and increased access to scholarships for veterans.
"I joined the Veteran's Club because I wanted to help in whatever capacity I could. My old unit's moto was "Ranger's Lead the Way" and I intended to. I wanted to be at the front if that meant it would help form our club. The club is somewhere that Vets, active duty military members, and friends can come to connect. It's an extension of comradery." —Army Veteran, Brandon McCauley '23
Signing Up
This club is open to all Endicott students and those interested in learning more about military culture. If you are interested in joining the Veterans Club, please contact Veterans Club Advisor Ryan Blodgett, PO3, United States Navy and General Manager La Chanterelle, Culinary Arts Instructor at Endicott College.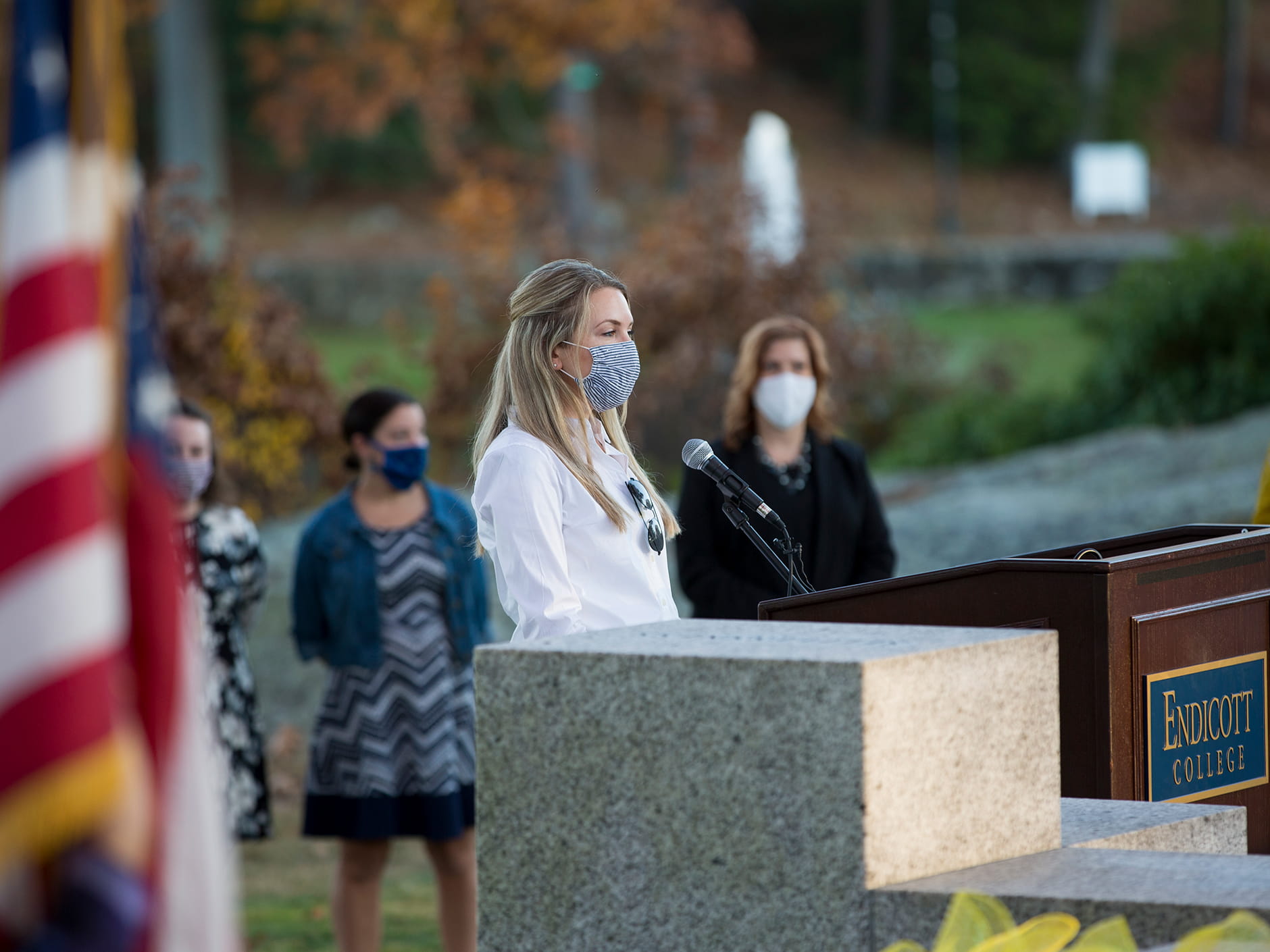 Fostering Success Through the Veterans Club
President of the Veterans Club on campus, Katherine Roberts'20 M'21 is aiding in the successful transition of veterans to Endicott and beyond.